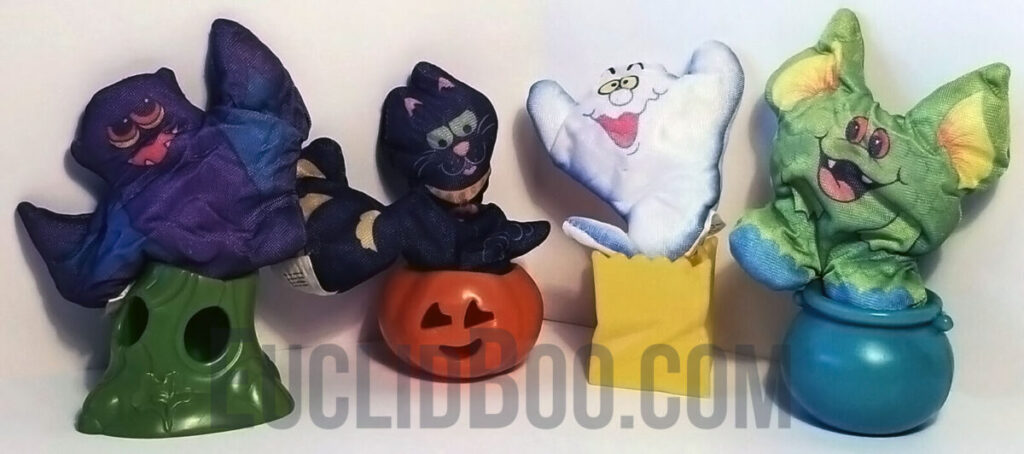 Hallmark Halloween Hide-a-Ways were a cute Halloween premium in 1989. They were similar to a popular toy at the time called Smooshees, which were squishy creatures that fit in a little plastic house. These toys, called Halloween Hide-a-Ways, were by Hallmark and sold at Hardee's restaurants in fall 1989. What's funny is it doesn't seem as if they were a kids meal premium but rather an additional purchase when you bought Hash Round potatoes or a dessert.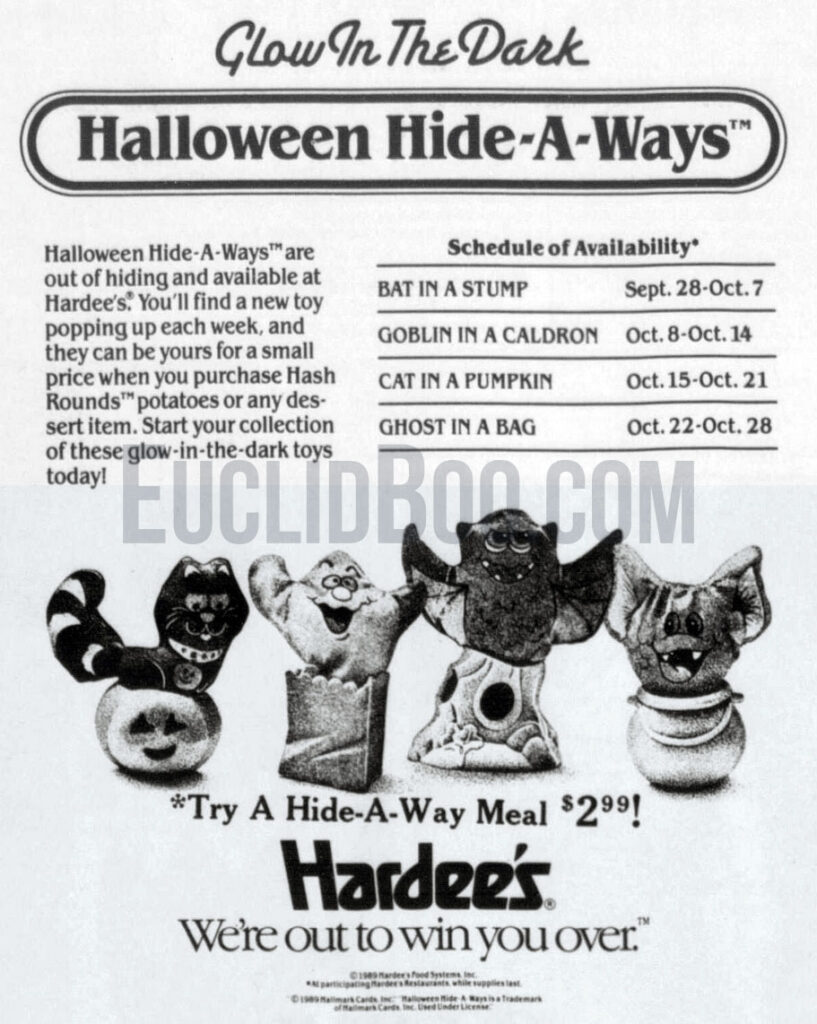 Hardee's Hallmark Halloween Hide-a-Ways glowed in the dark and came in a cat in a pumpkin, ghost in a bat, bat in a tree stump, and a goblin in a cauldron. Fucking adorable.
All the figures have a mean face except the ghost, who appears to have drawn on his or her eyebrows in a drunken stupor. Still… pretty cute.